At Holtec, we recruit highly capable professionals and through our meritocratic work culture, organizational experience & structured systems enable them in becoming industry-leading performers. Our large team of professionals, located in four offices in India and the UAE, comprise of highly qualified engineers (civil, mechanical, electrical, chemical & mining), geologists, strategy & market specialists, HR specialists, finance specialists, highway & bridges specialists, draftsmen, etc. It is because of the commitment of our team that we are able to deliver innovative & comprehensive solutions that typically exceed client expectations in our areas of operation, viz: Cement, Power, Highways & Bridges and Engineering Support & Detailing.


Our Core Team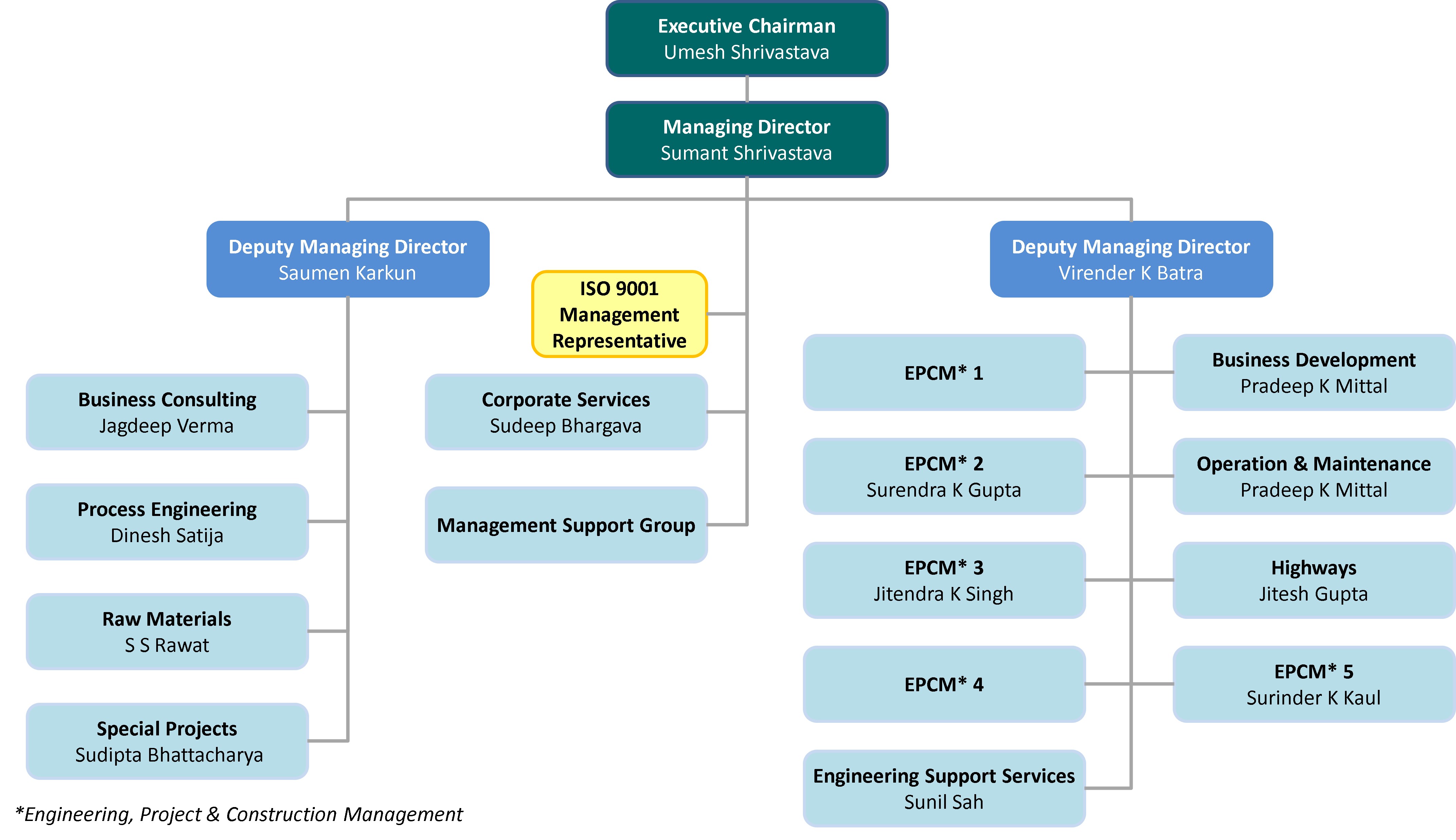 Our Senior Management
Umesh Shrivastava
Executive Chairman

With academic credentials from the Banaras Hindu University and the Harvard Business School, and pursuant to a decade-long corporate career, Mr. Shrivastava founded Holtec Consulting in 1967. Under his inspired tutelage, Holtec has grown to become one of the best cement advisories in the world, with a footprint spanning 3900+ consulting assignments in 90+ countries.

Sumant Shrivastava
Managing Director

With a MBA from the University of Texas at Austin, and a MS from Clemson University, both from USA, Mr. Shrivastava joined the company in 1996 and heralded a new vibrancy and an international-outlook into the work culture. He is a dynamic personality with high motivational and leadership skills. His belief in participative management under a clear organizational vision has provided a constant growth impetus to the company.

V K Batra
Dy. Managing Director

Mr. Virender K Batra acquired his Master's Degree in Mechanical Engineering from Moscow University, Russia and is consequently very well versed in the Russian Language. Commencing his career with leading engineering project consulting & execution organizations like Engineers India and Engineering Projects India, he joined Holtec in 1974. Starting from being a team member in the design and execution of cement projects, today he is responsible for the entire range of technical functions at Holtec.

Saumen Karkun
Dy. Managing Director

Graduating in Electrical Engineering from BITS, Pilani, Mr. Saumen Karkun spent his initial 4 years in the production function of The Associated Cement Companies, India. Thereafter, he took a 2-year sabbatical to complete his Post Graduation in Business Management from the Indian Institute of Management, Ahmedabad. He has been with Holtec for past three and a half decades. He heads the studies group and in this role he has led over 500 multi-functional consulting assignments for over 100 clients in 45 countries.